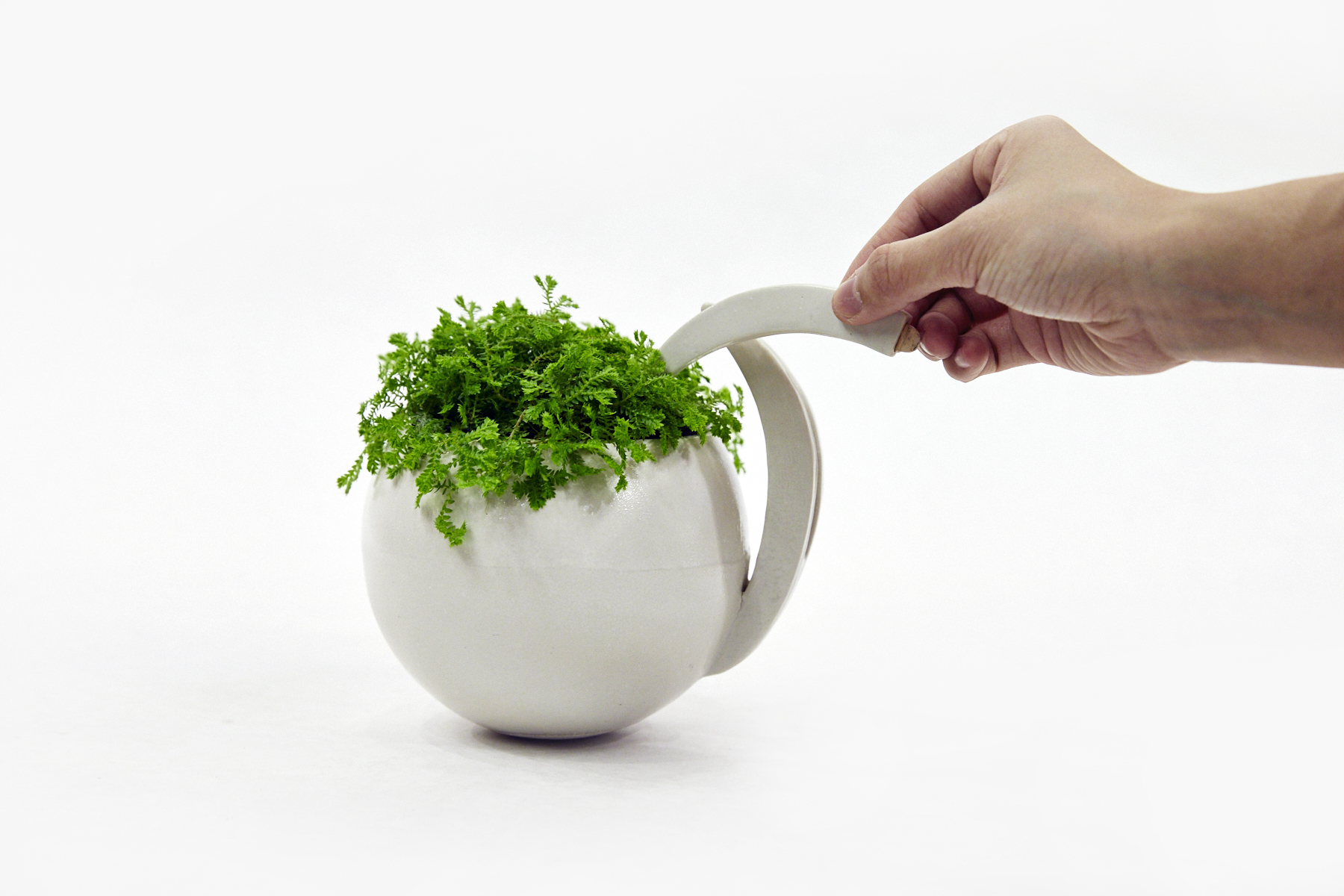 Animal Meditators: Music Instrument
The Animal Meditators Collection is aimed at helping users meditate. By manipulating the sphere with different animal parts, every object is given a different animal's instinct that relates to a specific meditative function.
Inspired by both the humpback whale and a traditional Chinese instrument "Xun", this musical instrument produces a deep and low sound helps people calm down.
Material: Porcelain
Method: Slip cast, hand sculpting
Size: 7"x 6"x 6"
Animal Meditators: Candle Holder
This work is a combination of a candle holder and a Hawaii Bobtail Squid. When the candle is lit up inside of the holder, the translucent porcelain is able to convey the lighting just like the Hawaii bobtail squid that glows in the night. The gleaming of the light can help one to relax.
Material: Self-made translucent porcelain
Method: Slipcasting, hand sculpting
Size: 6.5"x 6"x 6"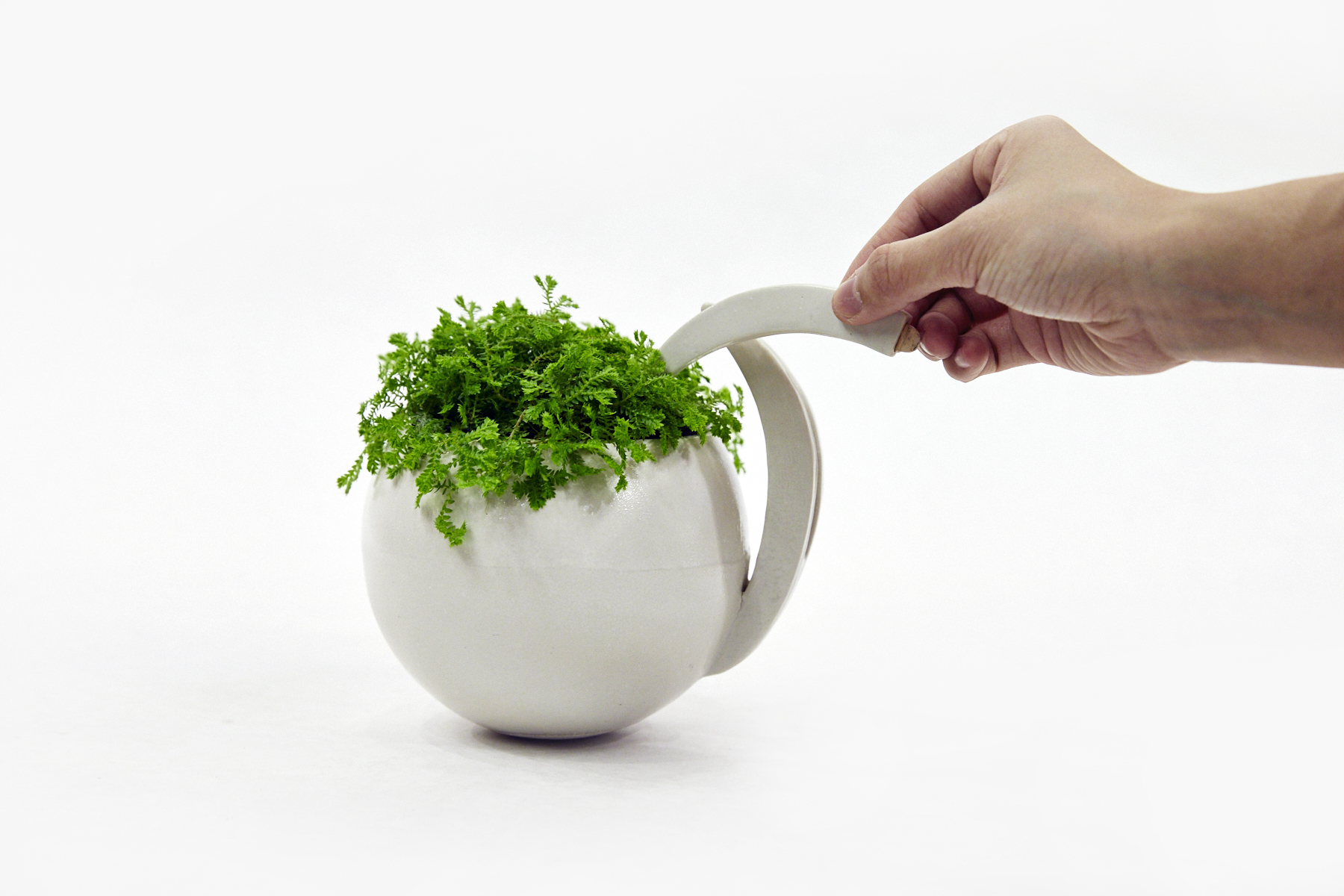 Animal Meditators: Planter
As the only animal who have plants grow on their body, the sloth is the inspiration for this planter. One of the claws is able to move and use as a gardening tool. An extra ceramic plate with holes is placed at the bottom of the planter which allows water and air to circulate.
Material: Porcelain
Method: Slipcasting, hand sculpting
Size: 6.5"x 6"x 6"
Working process: cutting the holes by hand
Working process: adjusting the plate size to fit into the plainter
Working process: spraying the milky white glaze by hand
Animal Meditators Video
Director: Lu Shan
Background music: Gentle Giant - Christopher W. Scopetto